WELCOME TO CRAVE KITCHEN
Crave Kitchen is a fully- fit out commercial kitchen available for hire on a shared use basis. It is conveniently located in Ngauranga, the gateway to Wellington. With rates starting at $290+GST per month, it's an affordable, established and well-maintained facility for commercial food producers, caterers and food truck operators. We are flexible on frequency of use – so if you are looking for a commercial kitchen just a couple of times a month, or several times a week, Crave could be the answer.
ABOUT CRAVE KITCHEN
Crave is run for the purpose of hire by food producers and companies, rather than being a side-line to an established daytime food business. This means that producers do not have to work around availability of an existing business. There is good availability – 24/7, subject to demand.
Crave is fully equipped, providing the essentials that any serious food producer requires.
Included:
Full exclusive use of kitchen
Outgoings: power and gas
Waste/rubbish disposal
Refrigeration and freezer space
Steriliser
Grease trap
Prep benches
Cleaning consumables
Pest control
Monitored alarm and security camera
Unlimited high speed internet connection
24/7 availability, subject to demand
Pricing:
Rates start from $290+ GST per month, with reduced session rates for frequent users. A refundable bond applies.
Availability:
Crave is available for hire 24/7, subject to other bookings.
We are looking for more food producers to share our fabulous space, on a regular long-term basis but we do consider short-term and flexible commitment.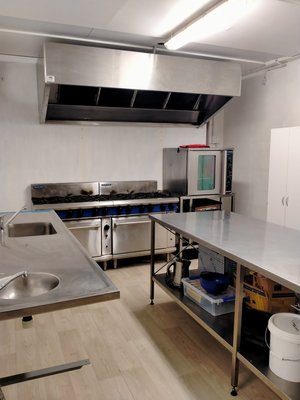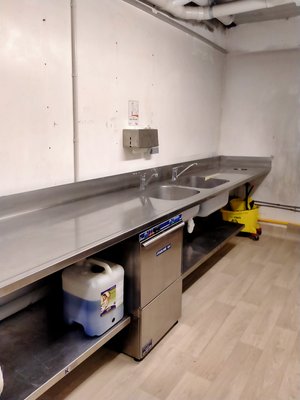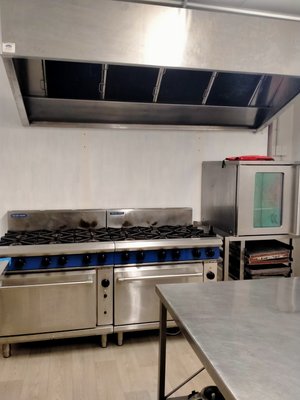 CRAVE LOCATION
Crave Kitchen is located at Ngauranga. Off-peak, many people travelling from Wellington, Poirirua (SH1) and Hutt Valley (SH2) can get there in 12-15 minutes.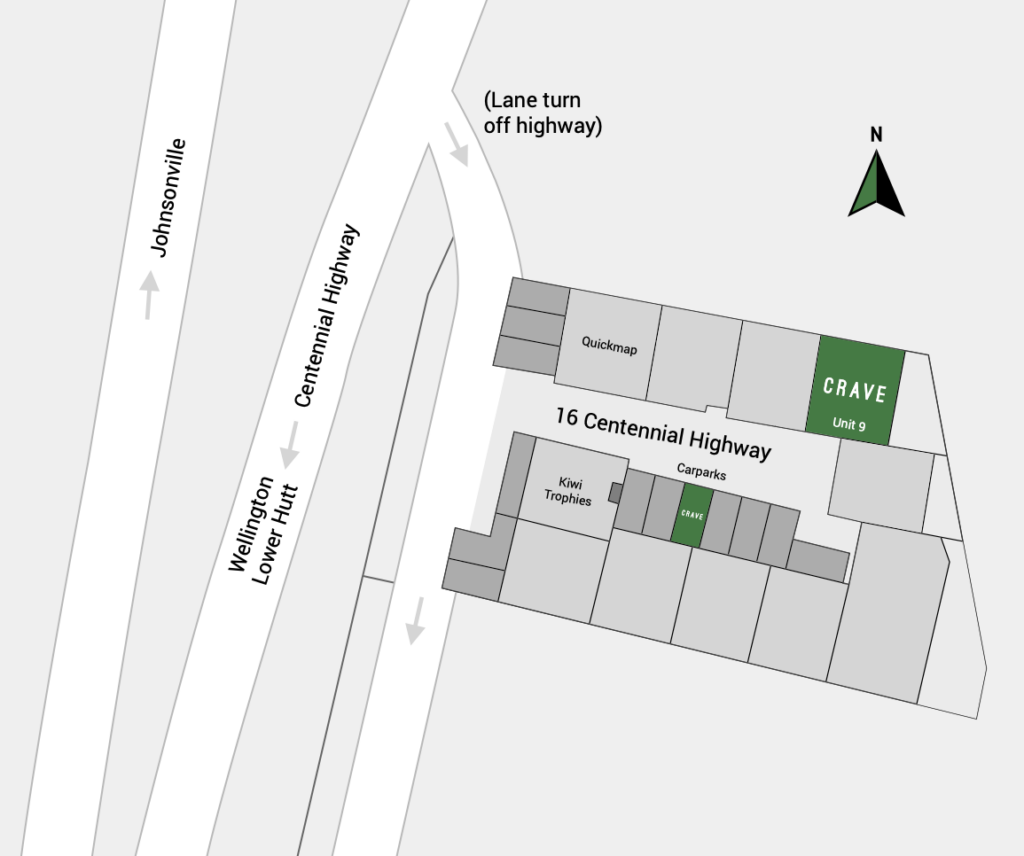 CRAVE PHILOSOPHY
Crave Kitchen has been instrumental in helping local brands get established, or to innovate. Crave has been on the food landscape for over 10 years – first at our previous Lyall Bay location and now at Ngauranga. Our ethos is good food, harmonious co-existence, mutual respect and care. We are operating with a high-trust, self-managed, collaborative approach. We are looking to welcome kitchen users who can commit to regular, long-term use.
Contact us to find out more!
Check out our availability here